BOYI NECKWEAR Tell you the origin of the tie:
The tie began in the Roman Empire. At that time, soldiers wore something similar to scarves and ties around their necks. It wasn't until 1668 that the tie in France began to change into the style it is today and developed into an important part of men's clothing. However, at that time the tie had to be wrapped around the neck twice, with both ends hanging casually. And there are thre wavy ribbons under the tie.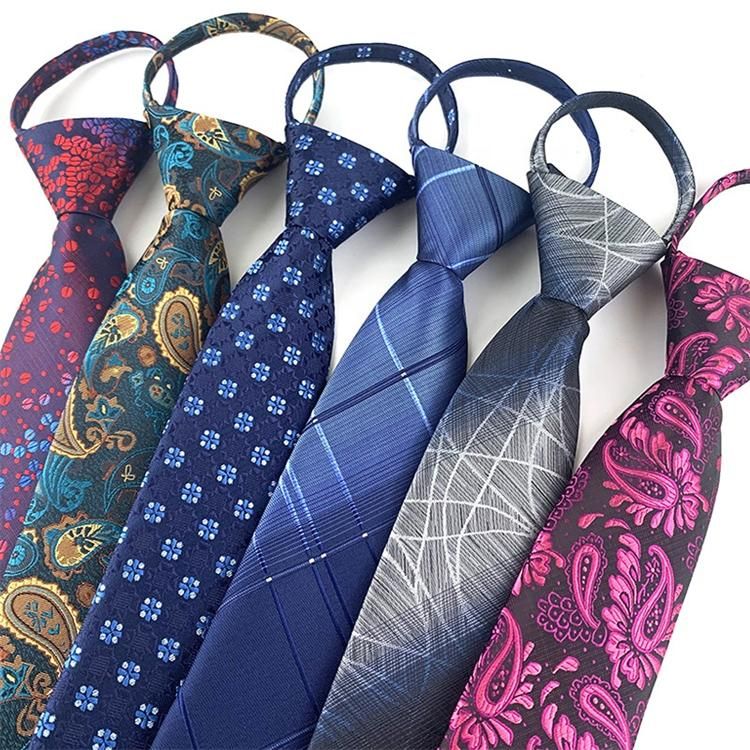 In 1692, on the outskirts of Steengork, Belgium, British troops attacked the French barracks. In the panic, the French officer had no time to tie his tie in accordance with the etiquette, but just rounded his neck. In the end, the French army defeated the British army. So the Steengelk-style tie was added to the noble fashion.
After entering the 18th century, the tie was fate, and replaced by the white foreign yarn "neck" (it was folded three times, and the two ends passed through the black flower knot tied to the back of the wig). But since 1750, the decoration of this kind of men's clothing has been eliminated. At this time, the "romantic" tie appeared: this was a square white foreign yarn, which was folded diagonally, and then folded a few times to tie the knot on the chest. The tie method of the tie is very particular, and it is hailed as a true art. From 1795 to 1799, a new wave of neckties emerged in France. People wear white and black ties, and even madras cloth ties when washing. The bow tie is tighter than before.
Nineteenth-century tie hid the neck. Later, a "hard-chested" tie appeared, which was pinned with a pin. It is made of various materials, such as silk and velvet. Both black and colorful ties are fashionable. In the 1970s, the self-knotted bow tie was introduced for the first time. The era of the Second Empire (1852-1870) is known as the era of the invention of the tie. Tie clips appeared in the 1920s, and braided ties appeared in the 1930s; but the most important change was the popularization of neckties, which have become an indispensable part of men's clothing of all ages and all walks of life.
---
Post time: Oct-24-2022