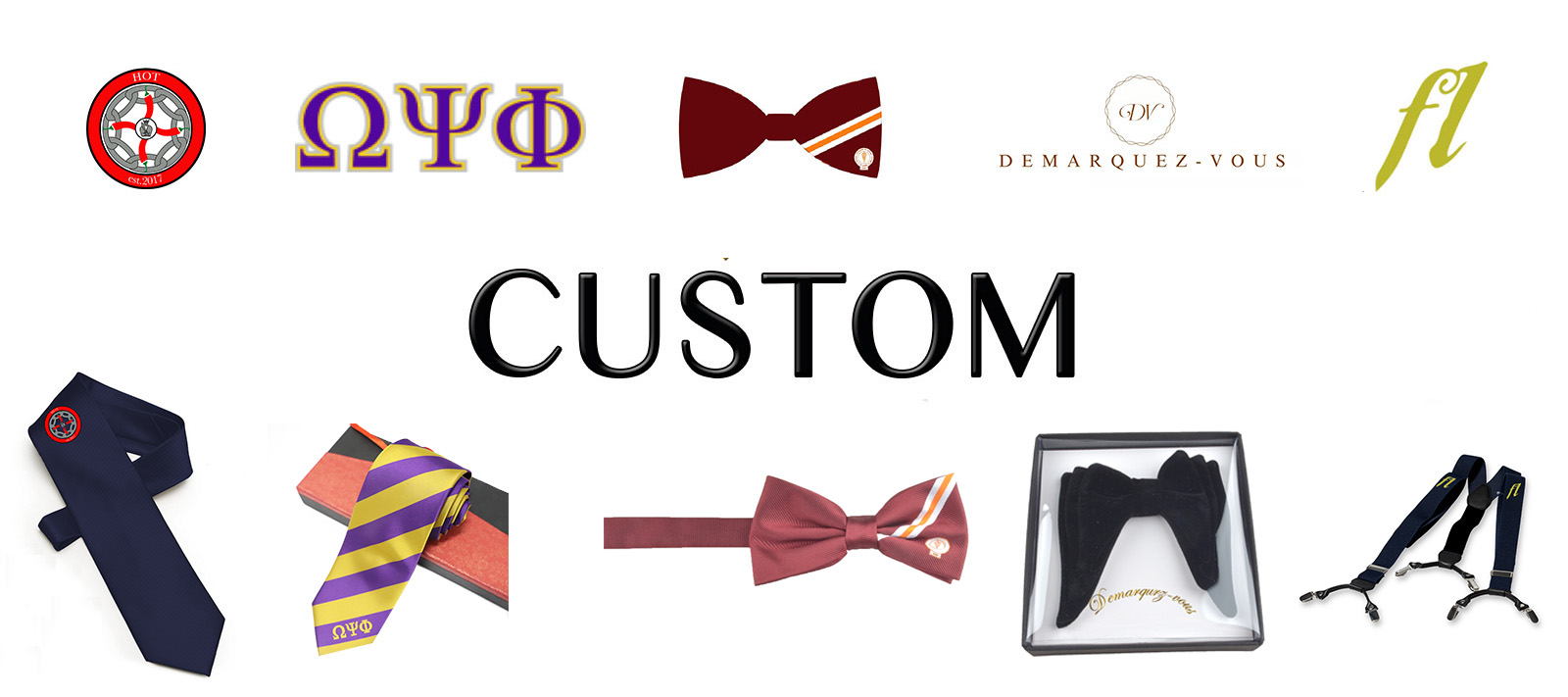 Our company was founded in the early 21st century, formerly known as Boyi Textile Company. We positioned the product decisively. After more than ten years of development, the company has gradually become a distinctive, tasteful enterprise, and become a customized design products for buyers with high satisfaction of the company.
We have a professional design team, advanced machine and equipment, experienced weavers, perfect after-sales service. We are committed to providing customers with perfect customized services, can be specific, detailed, personalized, professional to complete every customized request. As a result, we have developed more than 5988 custom logo designs since 2000. And has been widely praised by customers.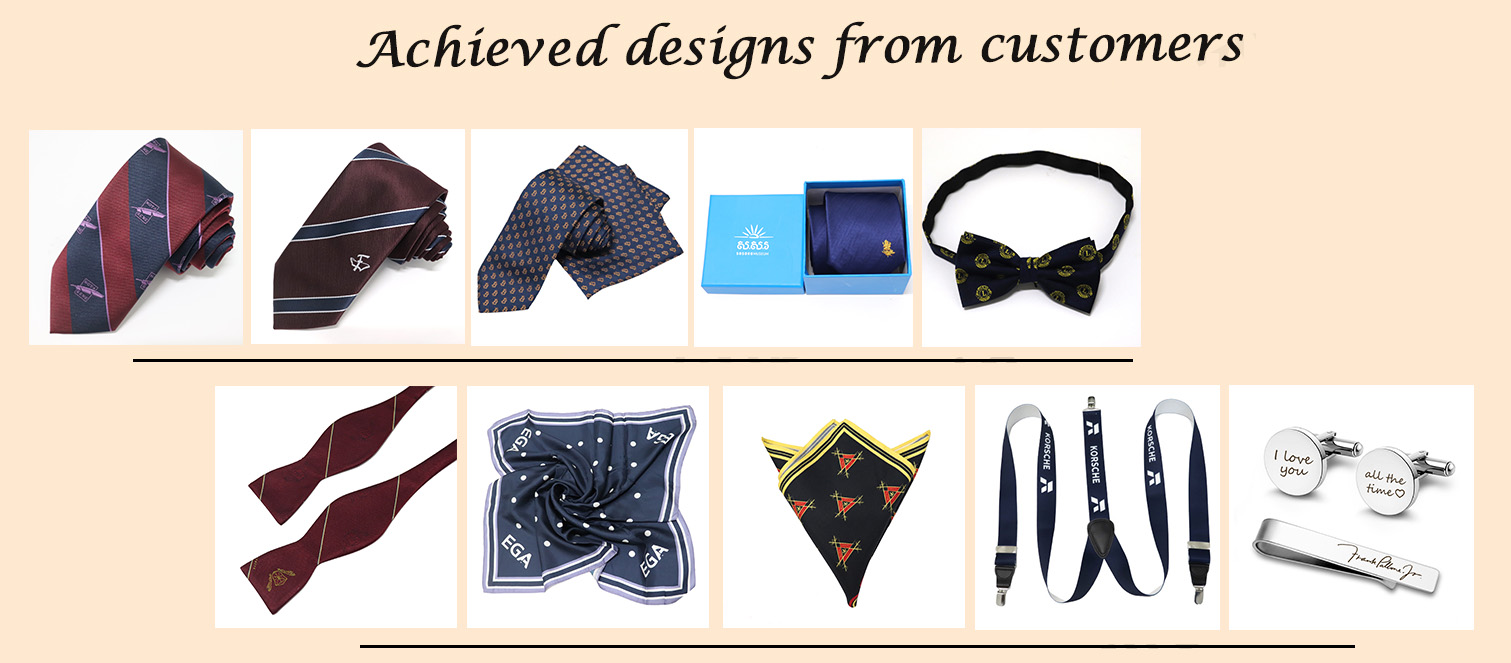 Nothing is impossible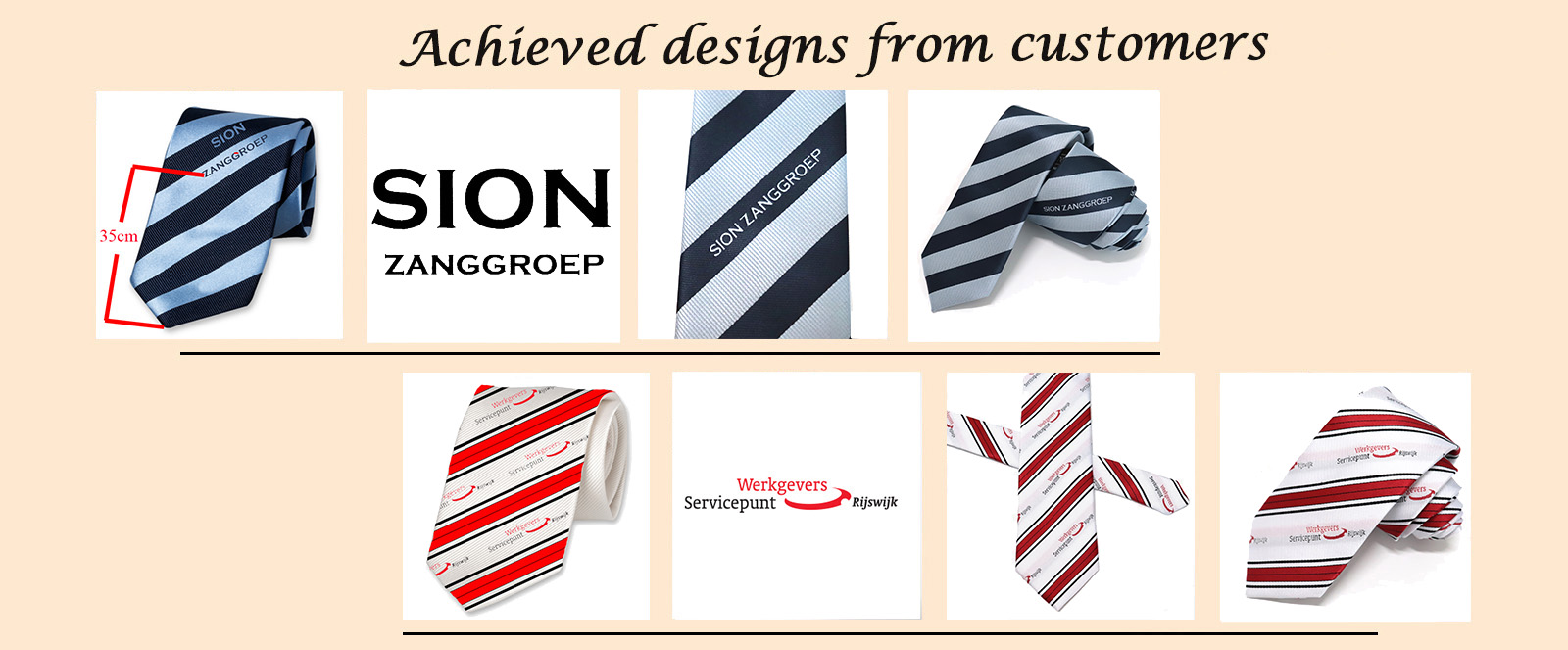 How does a custom tie come into being?
Firstly, the size, pattern and other details of the tie are determined according to customer's requirements.
Then, the designer makes the pattern design draft by computer,  confirms the color number and ensures that it is consistent with the customer's request.The fabric is woven.
The following step is the inspection of the fabric. Any defective fabric can not be used for the tie.
Finally,the perfect fabric will be cut into different tie pieces according to the size of tie, ,and the pieces are sewn, ironed, labeled, inspected and packed. Thus, a customized tie is born.
We formulate 14 steps to customize the bow tie, each stage with strictly controls the quality. These processes are respectively source yarn, weaving, fabric inspect, drawing, cutting, sewing, ribbon ironing, button sewing, ironing,interlining, hand knotting, bowtie inspecting, packing and showing on our web.
1.Material
We will select the yarns from the warehouse according to the customer's different requirements of color and material. Usually there have hundreds of yarns for choice.
2.Weaving
We have automatic imported woven machine, when the yarns on the machine, it takes a short time to weave the finished fabric, high-efficient and with nice quality.
......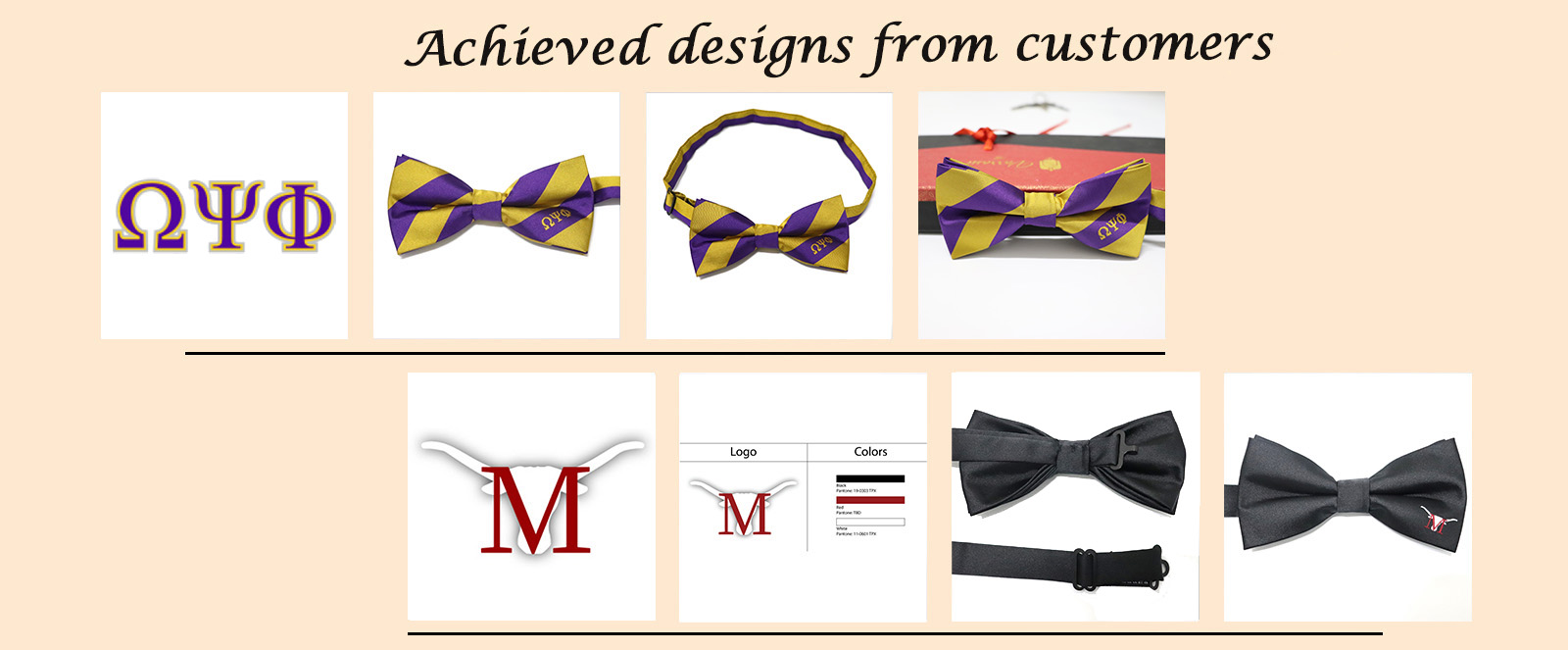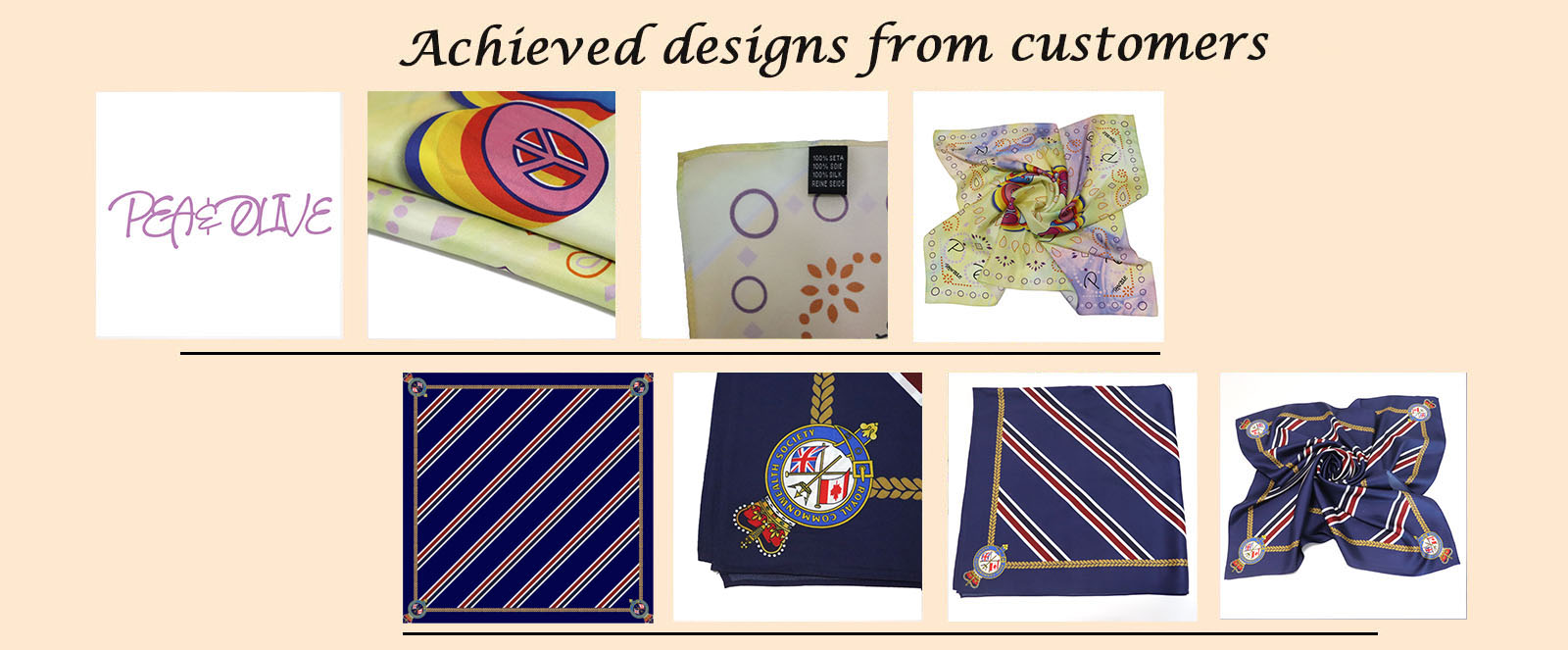 Firstly, we discuss to use what Panton color# after receive the digital picture,then develop the design, print fabric after confirm the color, compare fabric with drawed picture, cut the fabric, sewing the edge, iron by fit temperature to avoid hurt scarf, pack to custom requirement, finally is showing on our web.
1. Discussing
First we will to listen to your idea and request carefully, and patiently discussing for many times, in order to help you to develop the most suitable and professional scheme.
2. Designing
We have many professional software to design your products with your idea,our experienced designer will create and provide different pattern and color options for your refer.
......

 About the design creation
Our professional design team consists of 10 experienced designers. We are glad to listen to you and create what you imagine. We will patiently discussing for many times, in order to help you to develop the most suitable and professional scheme. If you have no idea, our designers also can provide several new designs to your choice.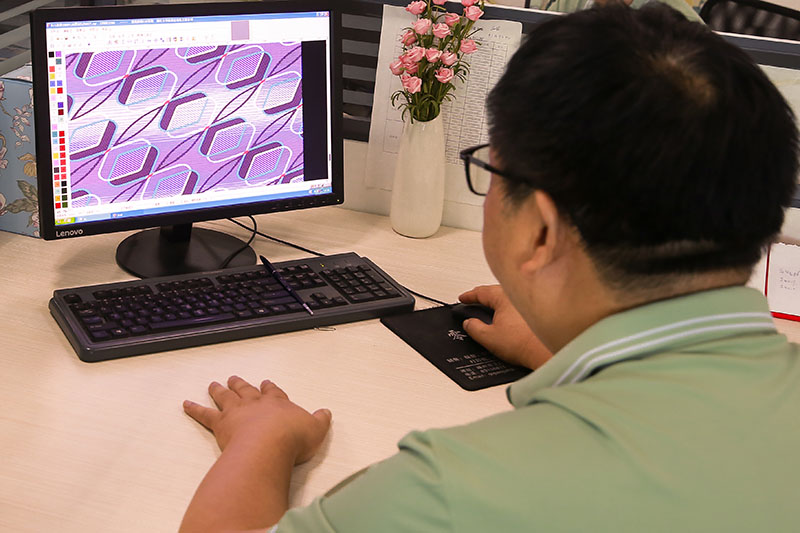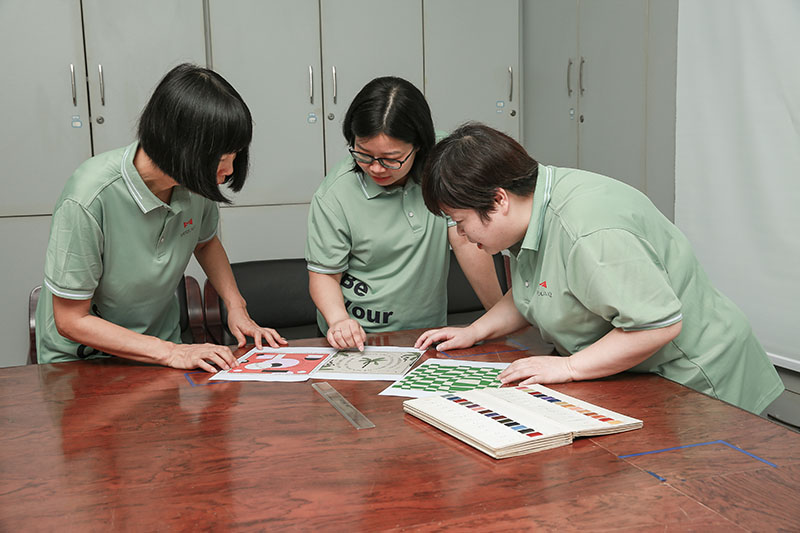 About the material and colors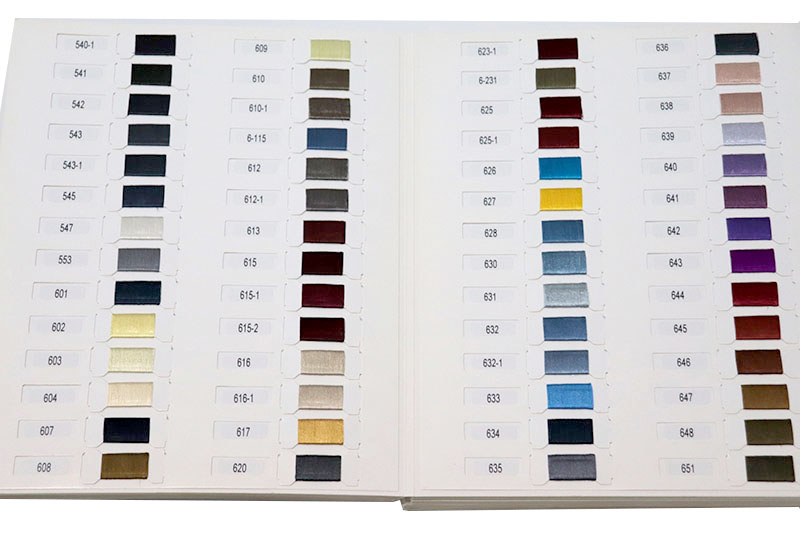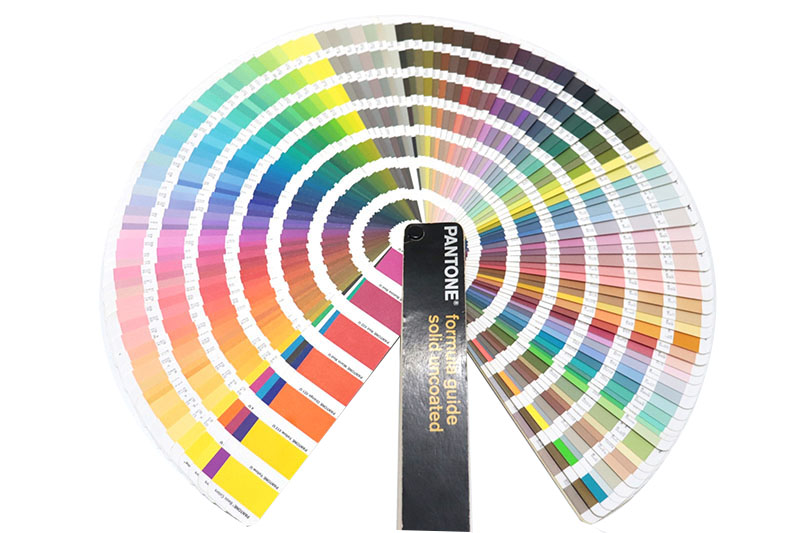 We have a special warehouse for storing raw materials,to ensure the different requirement from different customers can be met. It contains a variety of raw materials, whatever silk, polyester, linen, cotton, wool, cashmere...and even recycled materials. We dye and print the yarns from customer's request, it means we can use any color you want. You can advice the Pan tone color code, RGB color code or choose from our 560 standard color options with our Color Match card book.

 We have the materials you need ! and colors to choose!



 About the technology&machines
We have automatic imported high grade loom machine, and equipped with big repeat jacquard machine, which adopt the international most advanced jacquard technology, it can help to make the high quality products, make the structure more stronger, the pattern more vivid, and make the production more effective. Now, we can produce 20000 meters fabric and 100000pcs  neckties every month!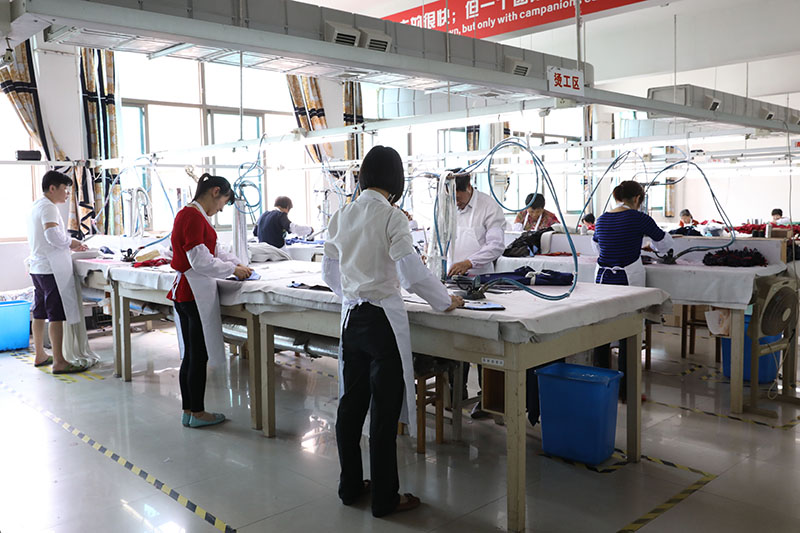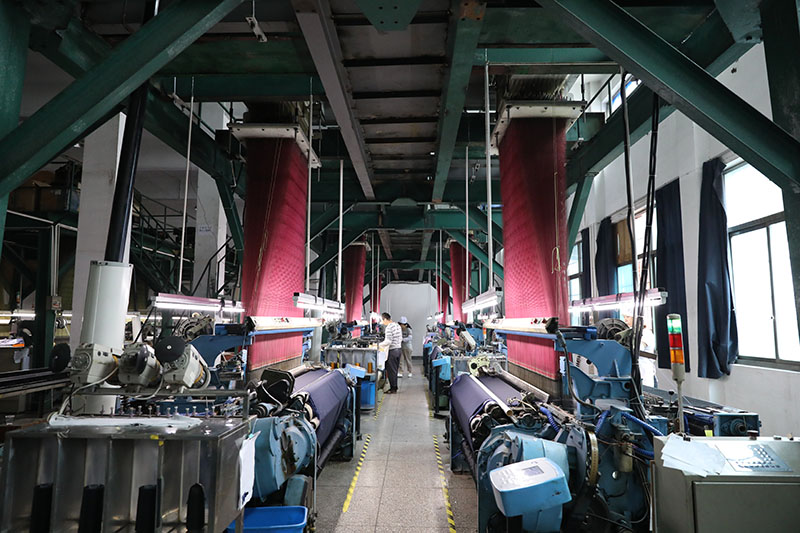 About the MOQ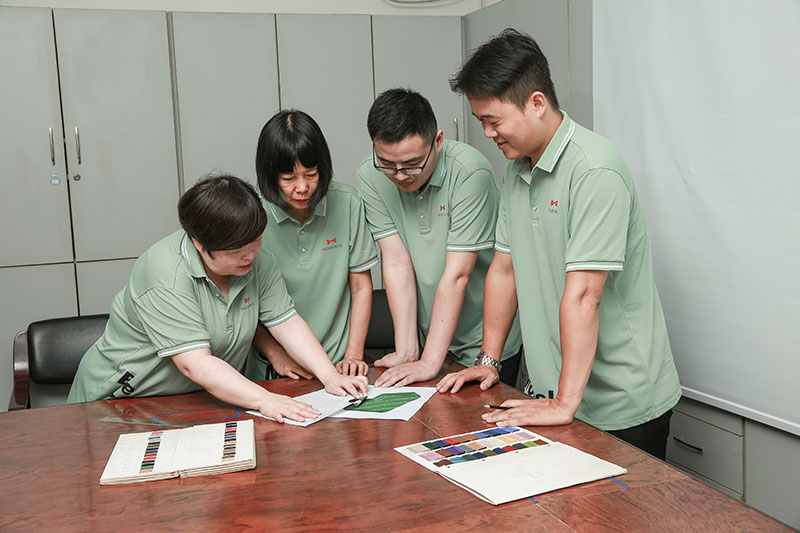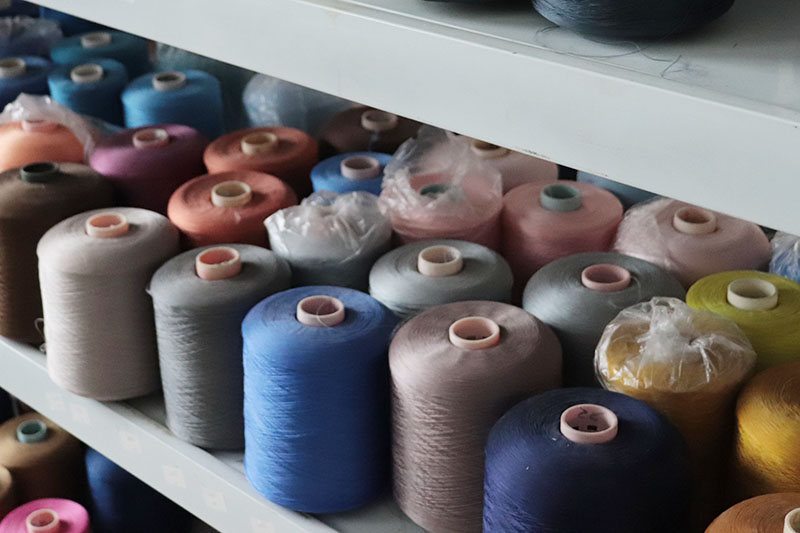 Actually we have No minimum quantity for the custom designs. We can customize the products to the customers whatever 1 piece or 1000 pieces. We are glad to help customers to solve their problems while providing the max convenience as we can. We insist on putting the profits of customers in the first, and are willing to pay efforts and actions for that.
Our goal is design the perfect custom products to bring good feelings, permanent memories and unforgettable experiences to customers. As long as we do well enough, customers would like to share this good feeling with others, that will promote our progress, and achieve win to win with customers.